Voici une comparaison faite par deviousmedia.com :

---
Une vidéo trés intéressante et d'une discussion d'une heure (en Anglais) entre le fondateur de Drupal (drupal.org), Dries Buytaert (buytaert.net) et le fondateur de WordPress : Matt Mullenweng (ma.tt). lors de la conférence sur le web marketing schipulcon.com : Open Source Discussion - Drupal and WordPress Founder Go Head to Head - SchipulCon 2011

---
Part de marché des principaux CMS: (source : opensourcecms.com)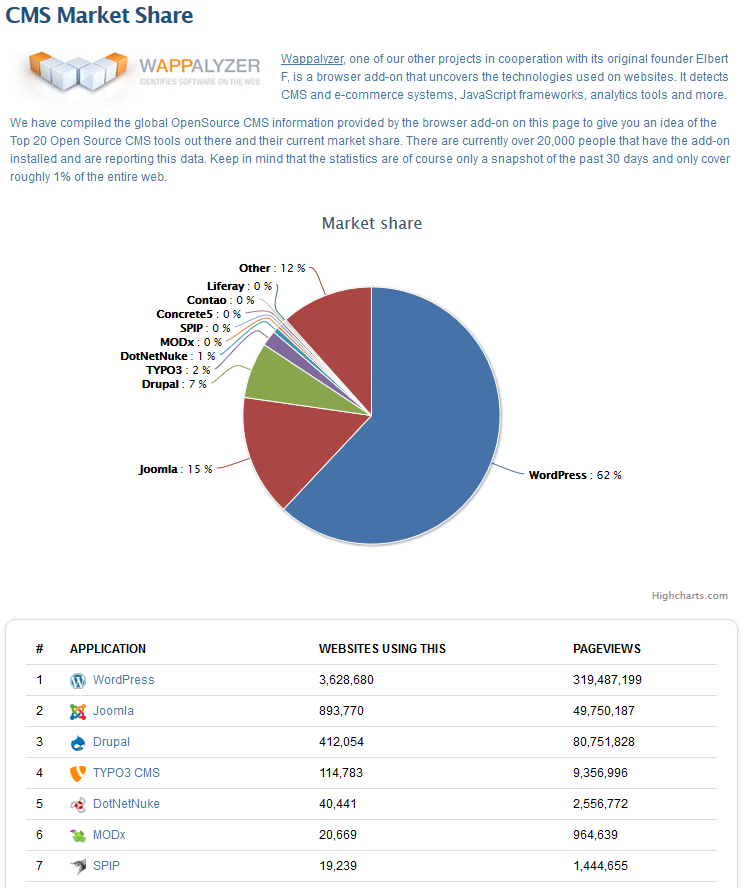 ---
Dans certains cas, WordPress est moins adapté comme CMS que Drupal ou Joomla. Voici une présentation faite par Justin Kerr d'ALUANT GROUP à la conférence Joomla Chicago Janvier 2013. Présentation en Anglais, durée 1h26, niveau assez technique:
"What Joomla! Implementers Should Know about Drupal, WordPress (and other CMSs)."